Berries granola snack with raspberries and strawberries
Berries granola snack with raspberries and strawberries
19.90€
Out of stock
You were dreaming about a red berries granola with a real red berries taste? With more than 10% of strawberries and raspberries this recipe is a real flavour wonder.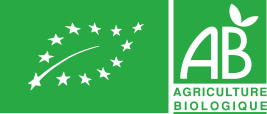 infos produits
Net weight: 35g (pocket size)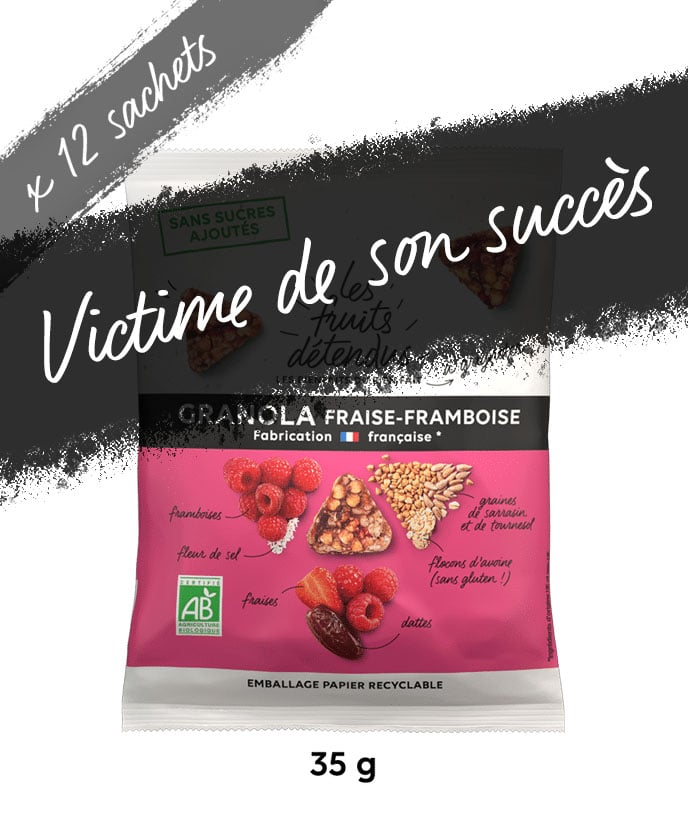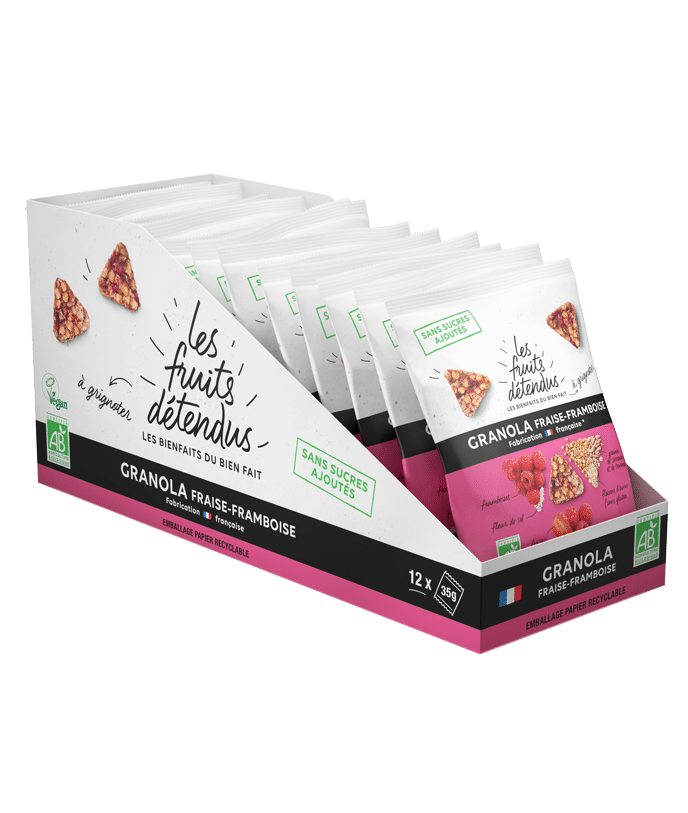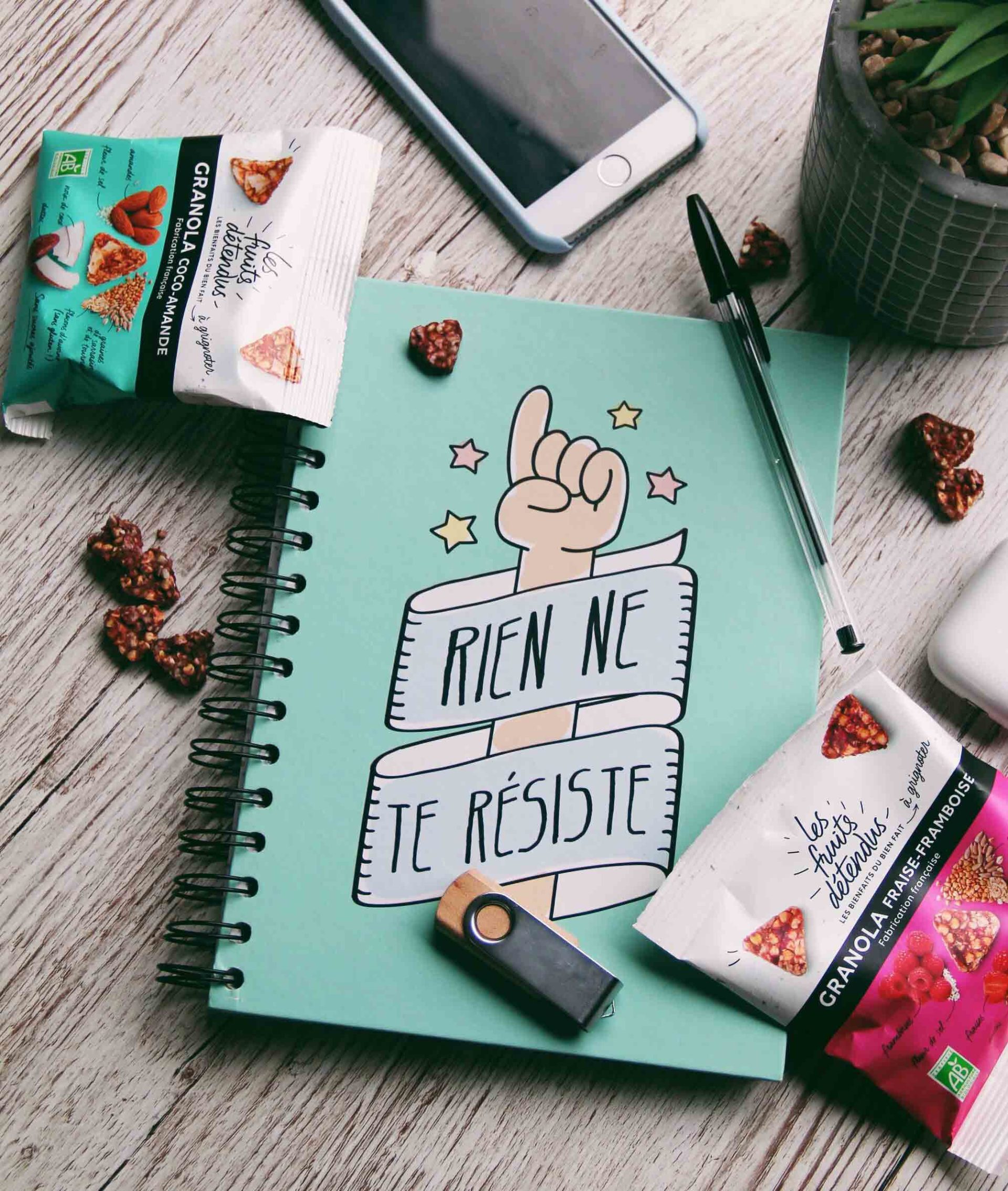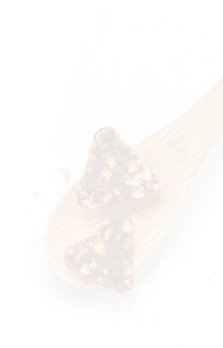 Infos produits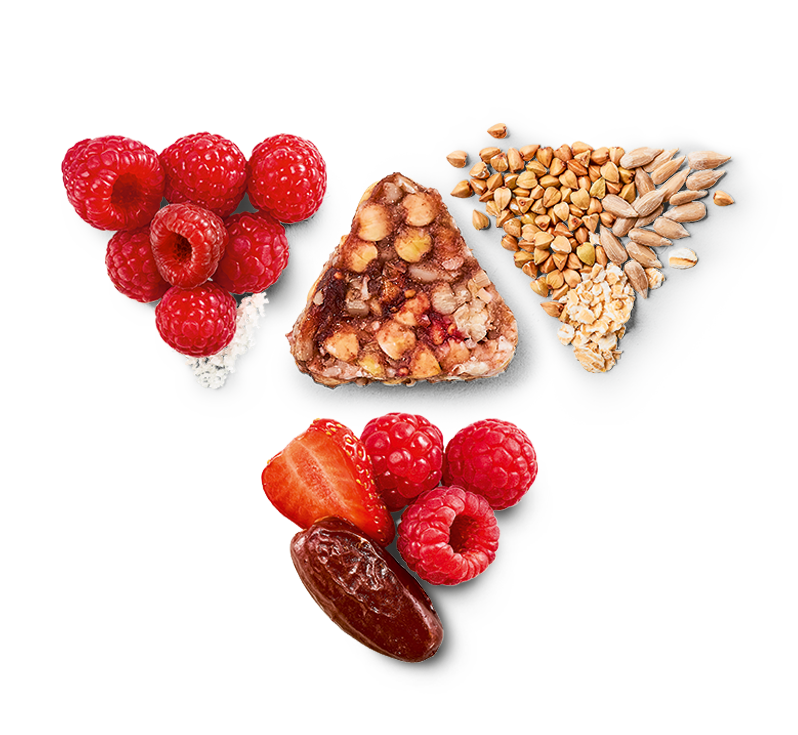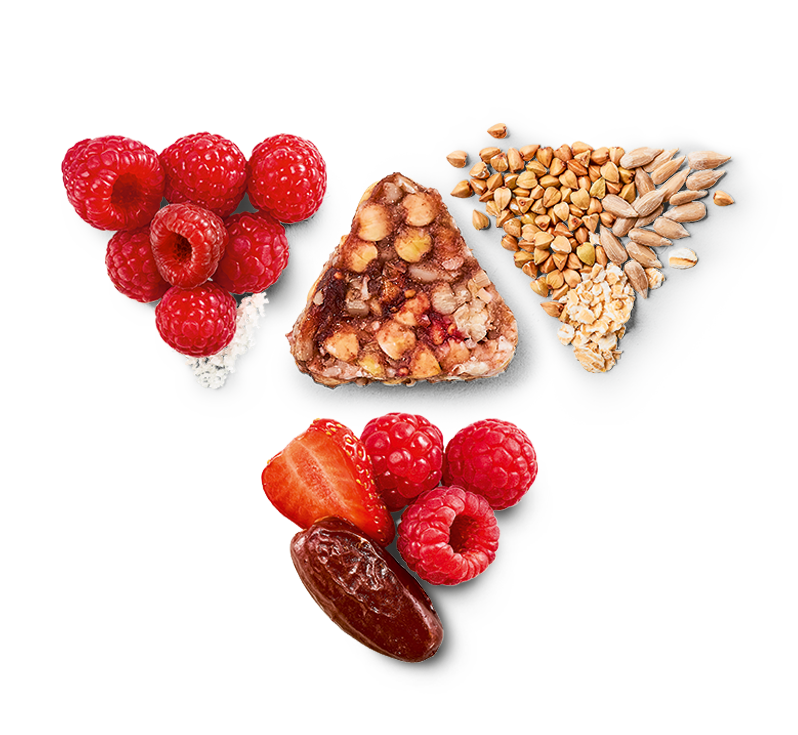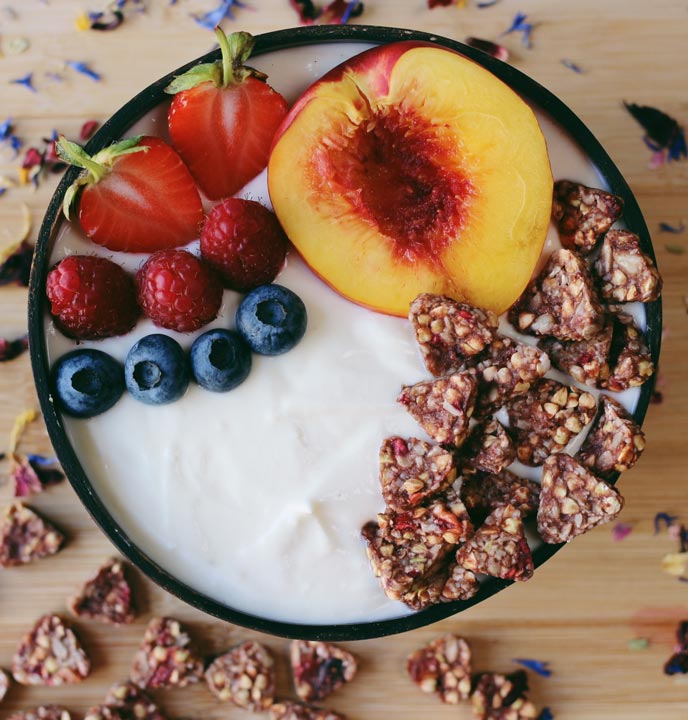 Buckwheat seeds, dates, sunflower seeds, raspberries, gluten-free oat flakes, strawberries & salt flower.
550 kJ
132 kcal
1 571 kJ
376 kcal
Total fat
- o/w saturated fat
5,0 g
0,6 g
14,2 g
1,7 g
Carbohydrate
- o/w sugar
17,5 g
6,9 g
50,1 g
19,8 g
Redberries bowl
You can do as you want, but we eat our granolas this way:
– 1 handful of granolas (around 40g),
– 3 tablespoon of plant-based yoghurt or white cheese,
– One nectarine, strawberries, raspberries and fresh blueberries!
Of course, if you prefer so, you can eat them as they are!